Taxidermy reference photo of the front eye corner of a whitetail deer.  This photo shows the nictating membrane, eye corner shape, crease, and pre-orbital, or lacrimal gland in HIGH detail.

The dark pigment that you see around the eye is what this individual deer displays in real life.

Diet can affect the color displayed by the epidermis due to various plant pigments being deposited in the skin.  With all the black pigment melanin displayed by this individual, diet wouldn't make any noticeable difference in the color displayed.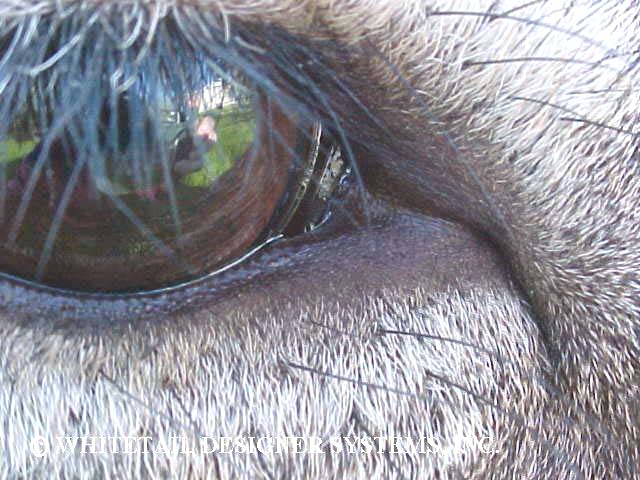 Whitetail deer photos courtesy of

REAL DEER FORMS™ sculptor Glen Conley.

Limitations are that the photos be used solely for your own personal reference use.

A full line of whitetail deer taxidermy reference photos taken specifically for taxidermy applications by Glen Conley are available.  To learn more, click here.  here
      REAL DEER FORMS™

      Kinston, North Carolina

Phone Toll Free 1-888-527-8722


***************************************************