Real Deer Forms and products are listed in the new Quality Taxidermy Supply catalog.  Call toll free for a catalog.

               Production and sales of Real Deer Forms

Quality Taxidermy Supply Taxidermists' Supplies & Services

       Owned and operated by Terry & Tammy Lipscomb

    2186 Southwood Road Kinston, North Carolina 28501

Learn how to use photo reference to mount on a REAL DEER FORM by using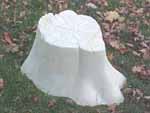 Taxidermy.Net was created by Ken Edwards, and is sponsored by his company, WASCO. It is the internet Masterpiece of Taxidermy Websites that provides a gathering point for ALL members of the taxidermy community.
A special public THANK YOU is extended to Mr. Edwards, and WASCO, for their generosity, and contributions in promoting modern taxidermy, and the taxidermy industry.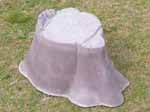 The Weathered Stump

        is now being made at

An ideal wild turkey mount base!        $39.95 ready to finish

  Toll Free: 1-888-527-8722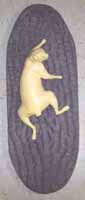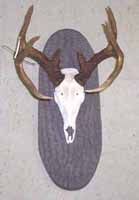 Bark Panel for small mammal display unfinished $12.99

Bark Panel for European Mount display unfinished $12.99

Dan Jennings photographed his work as he went and put together a WHITETAIL TAXIDERMY HOW-TO WITH REAL DEER FORMS.  See the mounting sequence: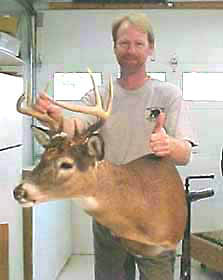 Dan Jennings stands with a yearling Ohio whitetail he mounted on the very first REAL DEER FORM!

Pictured is a Texas Hill Country whitetail mounted by Texas taxidermist Becky Phillips on the same model as Dan mounted the Ohio whitetail on.

                                    TAXIDERMY MOUNT PHOTOS

             I'll add to the photo gallery as good representative photos come in.



Our industry's Guru now has his own blog.                          Visit him at: