Under side of whitetail deer chin

This is one of those hard to find deer photos.  The reason might be that photos like this are hard to take.  It shows muscle shape and definition, plus the lay or lack of lay of the hair, and position of the tactile whiskers.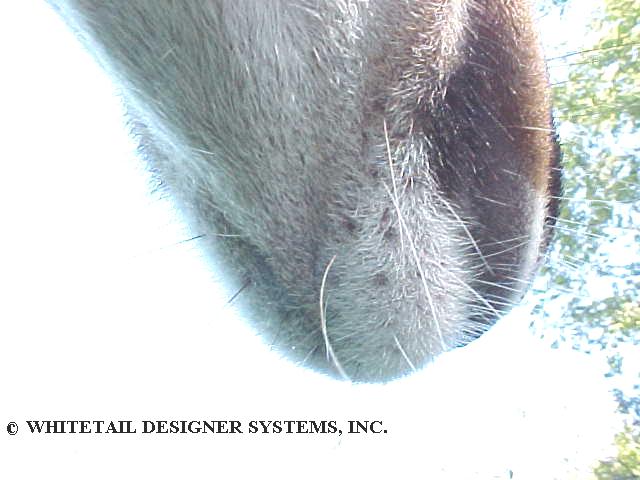 Whitetail deer photos courtesy of

REAL DEER FORMS™ sculptor Glen Conley

Limitations are that the photos be used solely for your own personal reference use.

A full line of whitetail deer taxidermy reference photos taken specifically for taxidermy applications by Glen Conley are available.  To learn more, click here.  here
     REAL DEER FORMS™

      Kinston, North Carolina

Phone Toll Free 1-888-527-8722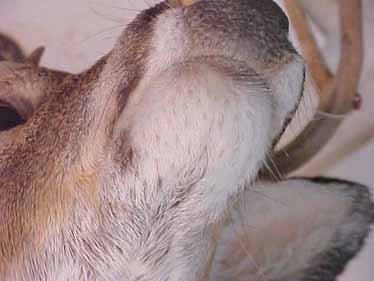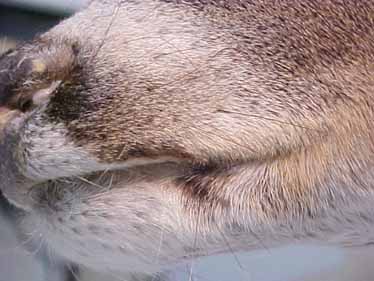 When you saw the above photo you probably thought it was another live deer photo because of the clean lip line and natural lay of the hair at the mouth corners, but it's not.  It's a mount on a REAL DEER FORM.  One way you can tell it's not a live deer........live deer don't have bubble wrap stuffed in their nose holes!

The deer chin photo above is that of a buck that was just mounted on a REAL DEER FORM, you can see he's still a little damp behind the chin, he's probably also a little wet behind the ears.