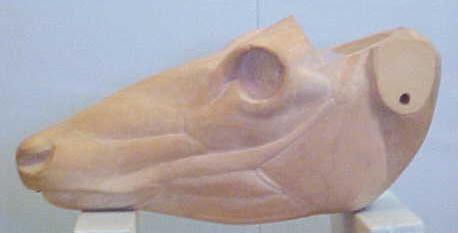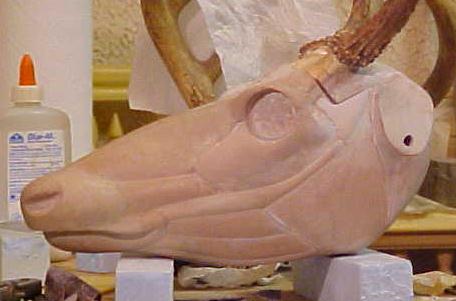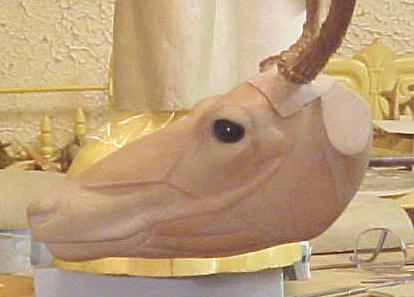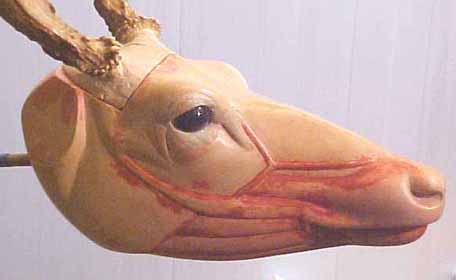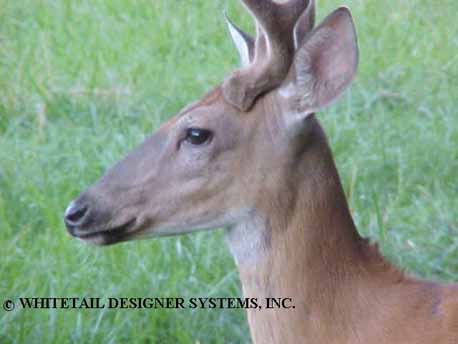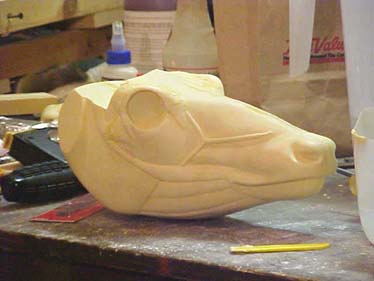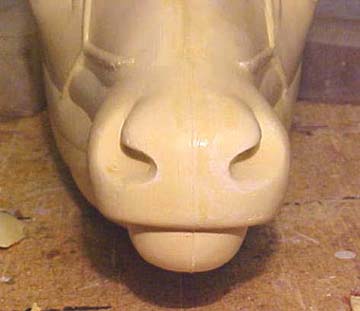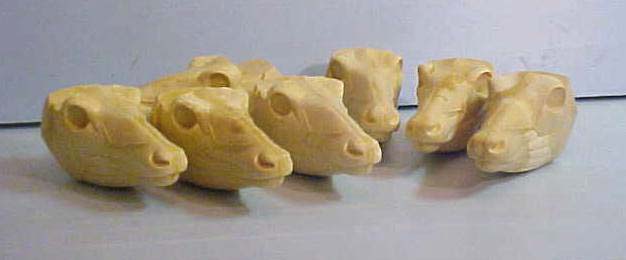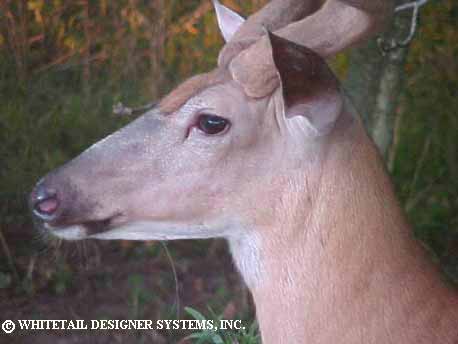 This photo sequence shows my 6 1/2" nose to eye head prototype as I bring it closer to completion.

I sculpted the head using feather-rite brand body filler.

At the time of this writing, I have a 6 1/2" x 15", 16", 17", 18", and 19" on my stands nearing completion.

All of those are in straight semi-sneak positions.

These two whitetail deer pics are of the two live whitetail bucks that were my primary models for the heads of this whitetail deer forms series.  You are welcome to download these two pics as reference for your own personal reference use.

                  First head sculpt ready for mold making.

At this point I had lost control over my filler for fine detailing around the eyes and pre-orbital.  I was really wanting to get closer on the first go round so that I wouldn't have to do any more correcting than need be on the final sculptures.  Making corrections eats up a lot of time in a hurry when a number of pieces are being worked on.

First 6 1/2" nose to eye pulled from the mold.

                      PHAROAH'S WHITETAILS

Just a play on titles.  I always liked the print Pharoah's Horses that depicted head studies of Arabian horses.  The undulating lines created by the deer heads in this photo kinda reminded me of it.

The guy to the extreme right with the light colored jaw is being worked up for the 6 3/4" nose to eye head size.

I know there's a lot of taxidermists that do not display the crease for the gland pocket.  I always have, but have preferred to cut it in myself when I do the septum work.  So I sculpted the nose without the creases.

Manufacturing and distribution of the REAL DEER series whitetail deer taxidermy forms will be done through:

Quality Taxidermy Supply Taxidermists' Supplies & Services

                                2186 Southwood Road

                          Kinston, North Carolina 28501

     Fax & Phone: (252) 527-8722 Toll Free: 1-888-527-8722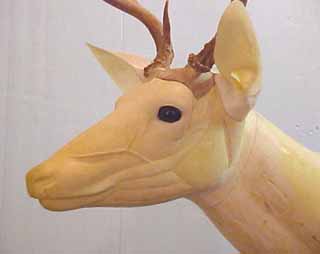 6 1/2" x 15" prototype ready for refinement.