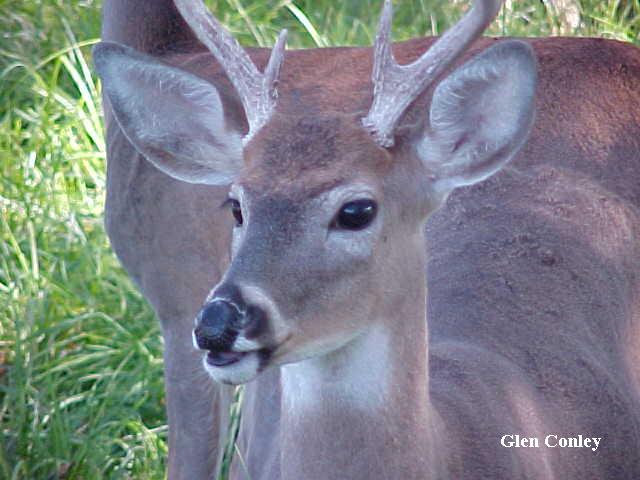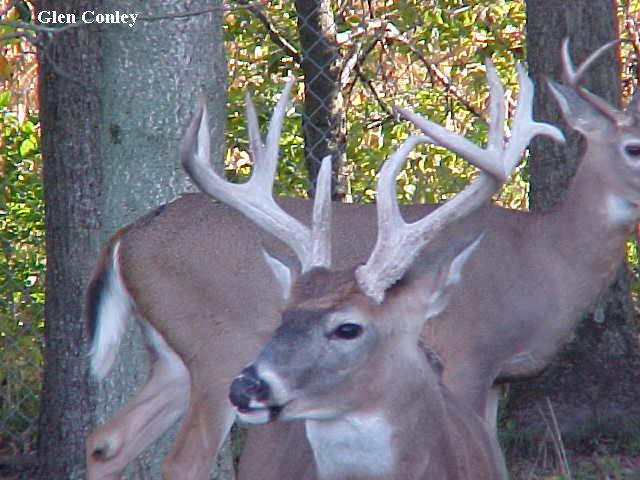 Whitetail deer photos courtesy of

      Real Deer Forms sculptor Glen Conley.

Limitations are that the photos be used solely for your own personal reference use.

           are available from

       Kinston, North Carolina

Phone Toll Free 1-888-527-8722

       These three whitetail pics are an unusual look at the same whitetail buck.

Few people would ever have the opportunity to see this developement in real life.

The pics are of a 2002 fawn year buck.  The first pic shows an unusually handsome yearling sporting his first antlers in 2003, the second pic shows him in 2005, and the third shows him in velvet in 2007.

Notice that his individual "look" as a yearling carries right on through into physical maturity.



A full line of whitetail deer taxidermy reference photos taken specifically for taxidermy applications by Glen Conley are available.  To learn more, click here.  here
Here's the same buck in velvet in 2007.  Check out how much the fullness of the face changes with the seasons, and hard antler versus velvet antler stages. 


********************************************************