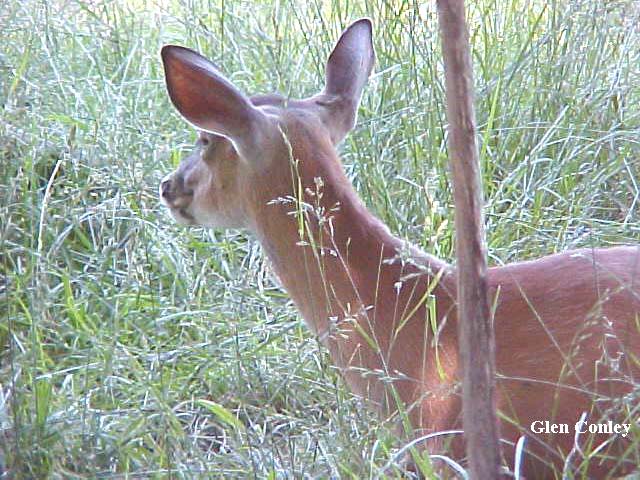 Plastic Ears Forward Ear Liners Installed In Live Deer

When you see this photo, ya gotta admit, it does look like plastic earliners have been installed.  That says quite a bit for the guys that developed plastic earliners.

This cud chewing, short haired doe is my absolute favorite ears forward reference photo.  The point of origin and the point of insertion of muscles does not change with the sex, size, or age of an animal.  Head size and shape can be different with sex, size, or age, but even then the basic "look" and location of the ears on the head remains unchanged.



A full line of whitetail deer taxidermy reference photos taken specifically for taxidermy applications by Glen Conley are available.  To learn more, click here.  here
          Whitetail deer photos courtesy of

REAL DEER FORMS™ sculptor Glen Conley.

Limitations are that the photos be used solely for your own personal reference use.

           are available from

       Kinston, North Carolina

Phone Toll Free 1-888-527-8722