Taxidermy Habitat Stump for wild turkey taxidermy, mammal taxidermy, or any other taxidermy mount scenes you can dream up!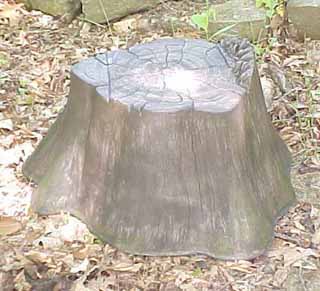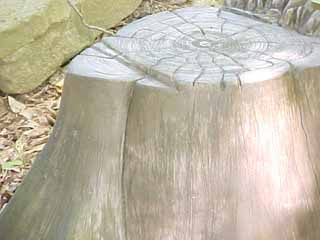 Finishing and painting the Weathered Stump in twenty minutes!



Quality Taxidermy Supply Taxidermists' Supplies & Services

                                2186 Southwood Road

                          Kinston, North Carolina 28501

     Fax & Phone: (252) 527-8722 Toll Free: 1-888-527-8722

Manufacturing and distribution of the Weathered Stump,

priced at only $39.95 unfinished, is being done through:

One of the finer things a feller can have in life is friends that he can abuse with a challenge.

I had already warned my buddy Dan Jennings that he was going to get one of the first Weathered Stumps to come out of the mold.  Dan and I have always had this way of getting each other inspired with ideas, to the point that we actually do something with these ideas.
I told Dan that I needed him to come up with a How-To, and paint schedule that could be done as absolutely cheap and fast as possible so that a taxidermist could make a good quick buck off his work.  This was right down Dan's alley as he does a pretty good amount of habitat work for his clients' mounts.

Good night, the guy didn't let me down on end results!  He turns the first one out in twenty minutes!

Dan lives at the edge of a woods.  The first thing he does is head to the woods with camera in hand.  He takes photos for reference use and studies weathered stumps.

He then figures out what he wants his stump to show.

For the first step he takes a mannikin ruffer to the stump.  Growth rings are already indicated in the top and he followed the basic pattern of those.  He then continued with the ruffer on the sides of the stump, following what would be the directional growth of an actual trunk.

He then used a hide puller and accented the existing cracks in the stump.  A light sanding followed to smooth out the roughness created.

He used four common colors of water based taxidermy paints to finish, dark brown, mallard tan, yellow ochre, and medium green.  Application was done with a brush, other than the green moss look,  which was done with a sponge.

The results are below.  Makes ya wonder what he could do if he took his time, huh?  Maybe that will be ONE of his next challenges.............

Dan has also provided us with copies of the stump reference photos he used. To get those, click here.  here

************************************