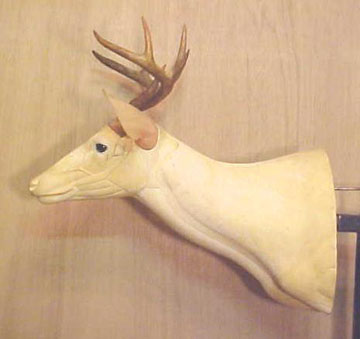 There is actually another ear liner on the side of the head opposite the camera!

If I had the rest of the side to side symmetry that good at this point, I would be one happy camper.  But, that's what I have to finish up along with some muscle transitions in the neck, and some tweaking on the head to have this one ready for mold making.

This will be the 6 1/2" x 16".  This is what he looked like as of July 23, 2006.

Manufacturing and distribution of the REAL DEER series whitetail deer taxidermy forms will be done through:

Quality Taxidermy Supply Taxidermists' Supplies & Services

                                2186 Southwood Road

                          Kinston, North Carolina 28501

     Fax & Phone: (252) 527-8722 Toll Free: 1-888-527-8722

If you want me to put you on the taxidermists'contact list for announcement of new taxidermy items as they are available, send me an
e-mail
.
Glen Conley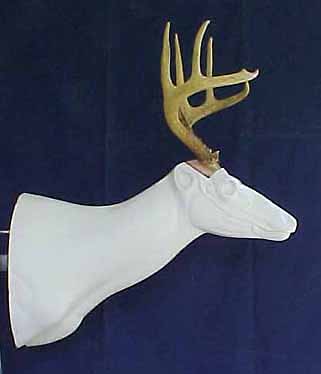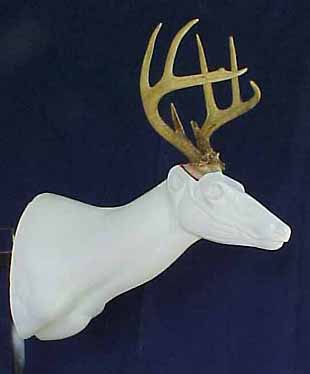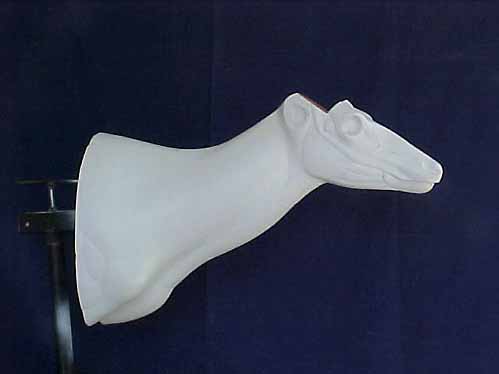 The next three photos show him all finished up and ready to have the mold made.